Current Issue
Vol. 10 (2023)
Published November 10, 2023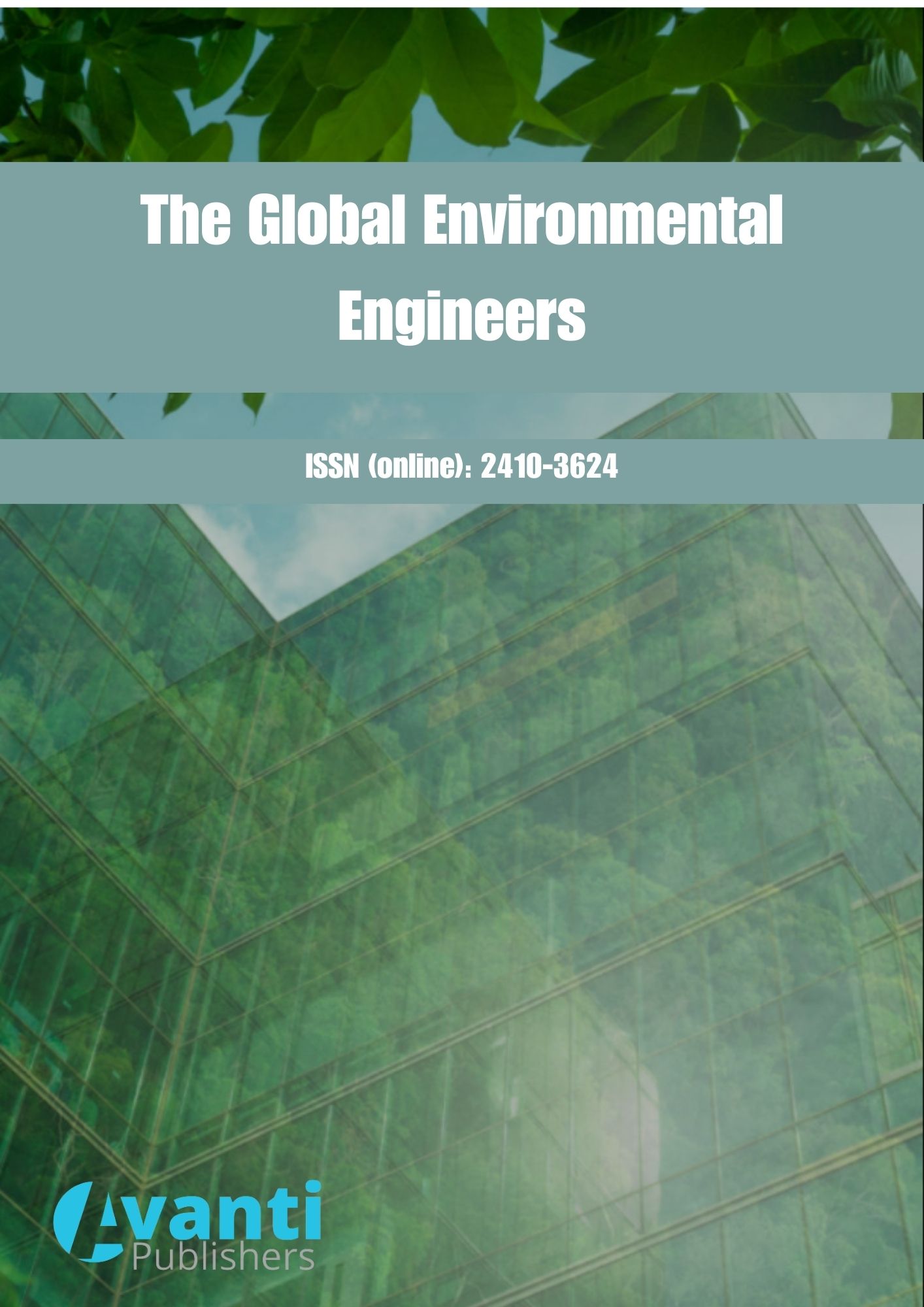 The Global Environmental Engineers is an international journal that bridges the gap between research and practice in the field of environmental engineering and sustainability. The journal is dedicated to promoting the advancement of sustainable and environmentally-friendly technologies and processes that help address some of the world's most pressing environmental challenges.
The journal covers a wide range of topics, including air and water quality management, waste reduction and recycling, renewable energy, environmental health and safety, and climate change. It provides a platform for researchers, practitioners, and policy makers to share their work and exchange ideas, fostering interdisciplinary collaboration and knowledge sharing.
The Global Environmental Engineers is a must-read for anyone interested in the latest research, trends, and best practices in environmental engineering and sustainability. Whether you are an engineer, scientist, policy maker, or student, this journal is an essential tool for staying up-to-date with the latest advances and ideas in this field. With its commitment to high-quality research, critical thinking, and innovative solutions, The Global Environmental Engineers is a leading voice in the environmental engineering community.
Announcements
Call for Papers: Advancements in Air Quality Modeling through Machine Learning Coupling
Explore the integration of machine learning techniques with air quality models to enhance accuracy, efficiency, and predictive capabilities.
Submission Deadline: October 31, 2023.
More…
Aims and Scope
The Global Environmental Engineers is an international refereed journal of scientific research providing access to quality information and valuable input covering all areas of environment related fields that apply to the science and engineering communities. Our aim is to provide a platform for the scientists, researchers and engineers to understand relationship and interaction between engineering and environmental science. We welcome high quality original articles and reviewed paper in aforementioned field.
Our areas of interest are: 
| | | |
| --- | --- | --- |
| | | Water Supply and Treatment |
| | | Environmental Sustainability |
| | | |
| Environmental Risk Assessment and Management |   |   |